The evolution of sportswear into streetwear has happened countless times in history. Now golfwear is becoming designer status. Traditionally, golf wear has been a plethora of Titleist baseball caps and ill-fitting trousers, while other sports like tennis and polo boast stylish uniforms. In recent years, golf apparel lines have grown in popularity as a result of increased interest in the sport in the past year and a half.
Designers and brands are capitalizing on fairway fashion more than ever before, whether because of the designer's personal passion or because of the trend among customers to introduce smarter activewear into their wardrobe.
Brief History
No matter what the historical context, golf apparel has always maintained a distinct style over the years.
The early days of golf are obscure, but it is thought to have been invented in Holland before the 14th century. The modern 18-hole game was developed in Scotland and spread globally during the 19th century. Golf fashion in America was inspired by the British, who combined Knickerbockers with high socks and tweed jackets.
There was then a change in styles as in 1897, Harper's magazine published an article on golf in which all the men were portrayed wearing long-sleeved button-up shirts, newsboy caps, and knee-high boots. In 1901, a Canadian magazine published an image of men wearing long, light-coloured trousers and jackets.
The trend of golfers wearing slacks instead of knickerbockers began in the early 1900s. Polo shirts, which are still worn today, replaced ties and dress shirts by the 1950s. Golf trousers and shirts became increasingly colourful in the 1950s, giving the game character.
Some women golfers in the early 1900s wore pleated skirts and sweaters but were later pictured in knickerbockers after 1921, although many clubs would not have permitted such clothing. Eventually, trousers and shorts became commonplace in women's golf as well.
The transition to the 21st century has seen modern materials replace traditional fabrics in golf clothing as clothing technology has advanced. These significant changes have been made to improve air circulation and wick moisture away from the body.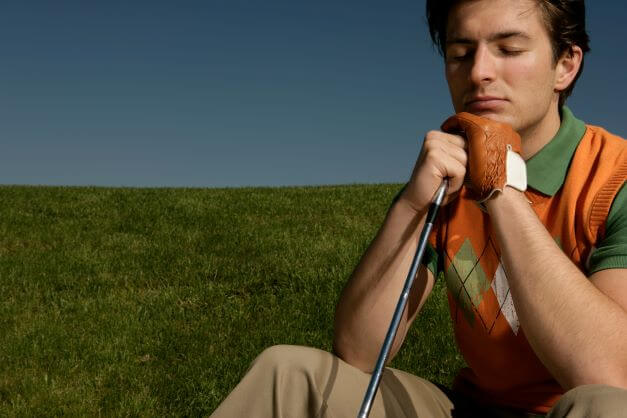 Rise in Popularity
Golf has always been cool, but an increase in popularity has resulted from a worldwide outbreak that induced socially-separated sport to be the preferred option for many people. Golf is seeing record numbers of younger players and beginner golfers, and they bring with them a fresh approach to both the technical and visual elements of the sport.
Health crisis-induced popularity spikes of golf fashionwear have been sustained through 2020, 2021, and 2022, according to many analysts.
It's true that the majority of golf clubhouses will remain filled with fashion stuck in time but a new group of style-conscious players is doing their best to change the way we view golf fashion. Polo shirts, ugly-coloured trousers, and hand-me-down playing shoes once took up so much space that they had no room for personal expression. Today, however, they can express themselves through fitted polo-shirts, embroidery, and tapered trousers. Many brands are helping the cause by providing stylish alternatives to poorly fitted golf wear, despite the fact that the general style has not changed much.
There has been an influx of new players in golf, and as a result, we've seen a real fashion renaissance. Personality is what matters most. People are still adhering to the buttoned-up clothing stereotype, but they are adding colour and pattern to it. Instagram has had a huge impact on what people wear, as brands target specific categories.
The golfing scene has seen a surge in fashion-conscious millennials in recent years, as streetwear culture has become more prominent. These subcultures were initially influenced by skate and surf subcultures, but now it's golf that is making par. While striving to maintain the integrity of the tradition while providing a fresh look, these versatile ensembles are well suited to both golf and post-round enjoyment.
Golf has experienced a resurgence in popularity, making it the perfect chance for more fashion-forward brands to enter the sportswear market. We've just seen golf collections from brands like Reiss, who are capitalising on our current enthusiasm for outdoor activities.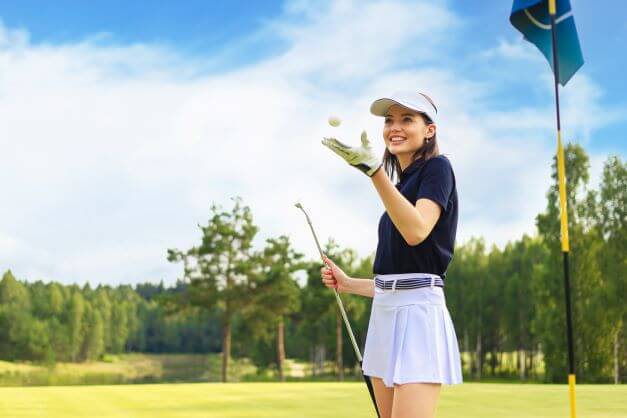 Current Styles Worn Today
There are still many iconic brands available, but new-guard companies are mixing streetwear, nostalgia, and humour into their designs in order to challenge golf's traditional and elitist norms. Inclusivity is also a key component of their ethos.
Instead of seeing a sea of shiny, boxy polo shirts, you now see bucket hats, work-inspired golf trousers and rugby-inspired polos. You can now wear stylish knits that fit and golf T-shirts that spread the word when you are not playing golf. The golf brands listed below all offer their own styles in the current market:
Reiss – The Reiss line is dominated by the signature bloom motif and clean-cut shapes in neutral colours and technical fabrics. Imagine Tiger Woods with a fashion-forward twist.
Adidas Golf – Golf Dad-inspired aesthetics are not always easy to come by, but Adidas Golf has you covered. The shoes are large, the shorts are long, and you'll find boxy polos and half-zip pullovers as far as the arm can reach.
Bogey Boys – When Macklemore discovered golf a couple of years ago, he naturally created his own golf apparel line, as he is a Grammy-winning rap artist who enjoys dressing up. The Bogey Boys golf ready-to-wear collection combines retro and contemporary styles.
Eastside Golf – Detroit-based entrepreneur Olajuwon Ajanaku is striving to make golf more stylish and inclusive with Eastside Golf. Ajanaku, a Black man photographed in mid backswing wearing jeans, a sweatshirt, and a gold chain, is featured on the hoodies, tees and accessories.
Nike Golf – Although golf is not the most fashionable sport, Nike will alter your impression of what it is capable of with a slick, futuristic line of golf clothing that includes some great links-friendly shoes.
Reiss Leisurewear on the Rise
Reiss has entered the golfing arena, showing how popular the sport is. Reiss Golf was established after the company noticed its clients wearing the clothing while playing golf. Reiss Golf is an extension of Reiss' activewear line and is designed for agility and performance in slim silhouettes with common sportswear features like colour-blocking and quilted padding.
The apparel is available in a range of timeless neutrals, gentle whites, and classic blacks, all of which are produced from fabrics that emphasise flexibility, comfort, and lightness to minimise friction when sweating or wet. Reiss activewear can be purchased in-store and online for prices starting at £70- £185 to make certain you look the part when on the links. All that is left is to look for Portugal golf offers & deals.